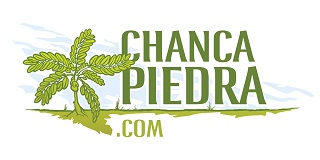 Welcome to ChancaPiedra.com!
Chanca Piedra | Capsules | Tablets | Compounds | Tea | Facts | Reviews
It is easy to speak well of this amazing herb. Especially when you felt the difference it can make in your life. The reason this website exist is because I've tried Chanca Piedra(or Stone Breaker) myself with very positive results. I've been diagnosed with gallstones and inflammable gallbladder about 5 years ago. I tried to change diet and it worked rather good for some time until I had another stressful period in life. The diet got worse and the gall bladder attacks returned. Doctors recommended a gall bladder removal but as you might know there can be complications after removing your gallbladder. I was interested in making another try and changed the diet once more. It didn't help very well. A friend told me to look into Chanca Piedra. I read many positive reviews and decided to give it a try. I also had people praying for my health. Suddenly before the delivery of Chanca Piedra arrived the pressure and pain was gone. I thank God for that. The pills arrived the next day and I decided to start taking them. I took them for about 20 days and felt like new again. I truly think God made a miracle but I also think that Chanca Piedra is God sent.
After I emptied the two first bottles I stopped taking the pills, after a few days I got another gall bladder attack. I had already made a new order but it arrived about 1 week late. My condition got worse but after taking Chanca Piedra for a couple of days it got better again. I experienced this situation twice and it makes me almost certain that Chanca Piedra is very effective. It seems there is no room for my body to randomly react like this. After this happened to me twice I decided to make sure that my Chanca Piedra stock never runs out.
Now, several months later I'm able to work. It was weeks since my last attack as I'm writing this text. There is no guarantee that Chanca Piedra will work for you but I strongly advice you to give it a try. In addition to help people with gallbladder problems Chanca Piedra can help people with kidney stones. This herb is also effective in treating many other medical conditions. Put a bookmark here and read the information available on this page. It's a great source to learn more about Chanca Piedra. When you're done, come back here and make your order! I've personally used capsules but what you try is up to you.
Copyright ChancaPiedra.com